Air source heat pumps are a modern, alternative way to heat your home. Over 400% efficient, for every 1kW of electricity used to power the pump you receive 4kW of heat for your home.
Think of an air source heat pump as your household fridge, in reverse. Instead of extracting warm air, air source heat pumps warm the air and pump that into your normal central heating system.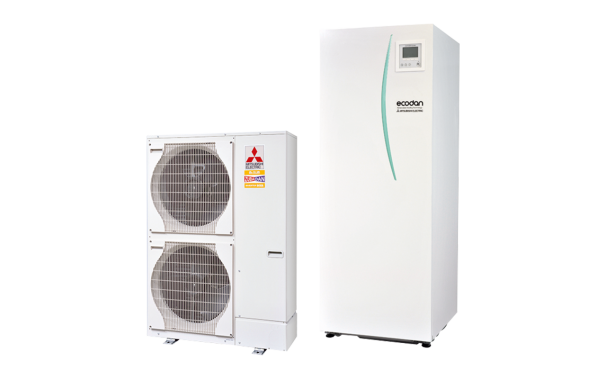 Request a free,
no obligation quote today




Save up to £ 222,- per month on your energy bills
Consistent heat – warm your home at a lower temperature over a longer period of time
Very energy efficient – Reduce your co2 emission with 50%
Financial rewards – offset the cost of your heat pump through the Renewable Heat Incentive



Why choose an air source heat pump for your home?
Working closely with Vaillant and Mitsubishi, 50five provides expert advice, a quality installation and the longest possible manufacturer's warranty.

Besides that we also offer you the lowest prices in the UK.
Vaillant aroTHERM is the perfect solution as a renewable system for heating, dhw and also cooling.
Quiet operation - Sound power very low

7 year manufacturer's warranty

Wet vapour injection & scroll compressor

Operates at low ambient temperature (100% -7c)
Multiple unit connection & zone space controls

Low maintenance and quiet operation

3 year manufacturer's warranty with an optional extension

Operates at outside temperature as low as -25c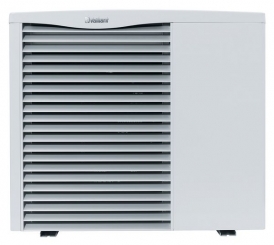 Air source heat pumps can be over 400% efficient:
for every 1kW of electricity used to power the pump you receive 4kW of heat for your home. 50five are certified installers of the Mitsubishi ecodan and LG THERMA V air source heat pumps.
Built to transform outside air into heat, irrespective of the temperature outside your home, air source heat pumps are 75% renewable energy and 25% electricity. When air has been converted, heat is sent to radiators warming your home and the remainder is stored within a hot water cylinder; ready for when you open a tap or turn up the thermostat.

More efficient than conventional gas or oil boilers, air source heat pumps reduce your households carbon footprint and saves on heating costs.
For many years, Mr. Turner worked in a Yorkshire coal mine, receiving a free coal allowance.
Living in a rural area, his home like many others, isn't supplied with gas – so the use of coal was a necessity. Unfortunately, the coal mine closed after some years, leaving Mr. Turner and his wife to use wood burners and storage heaters. An inefficient and costly solution they did not want to continue using.
Contacting 50five, Mr. Turner wanted to discuss potential heating solutions for his old stone cottage and a site survey was soon arranged to look at the potential for installing a new air source heat pump.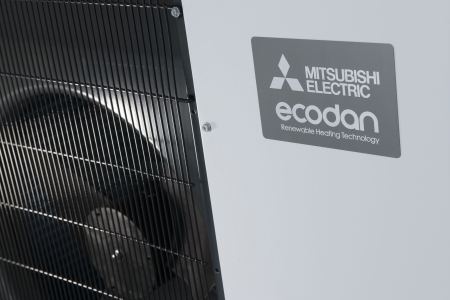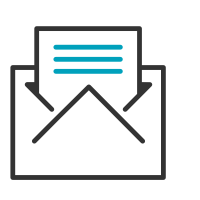 You can easily submit any questions you may have to our customer care team.
Monday – Friday: 8:00 - 19:00

Saturday: 9:00 - 13:00
Follow us on Facebook and chat with customer care on Facebook during our business hours.